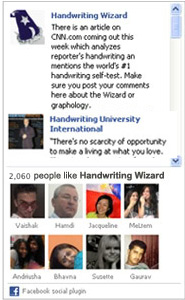 INSTRUCTIONS
1. Watch Video Introduction
2.
Create
Your Free Account
3. Login
4. Answer a few questions about your handwriting sample.
5. Press "Create My Report"
6. Read the 5 page report about the person's true personality.
7. View the Free Video Lessons
8. Download the Bonus Items.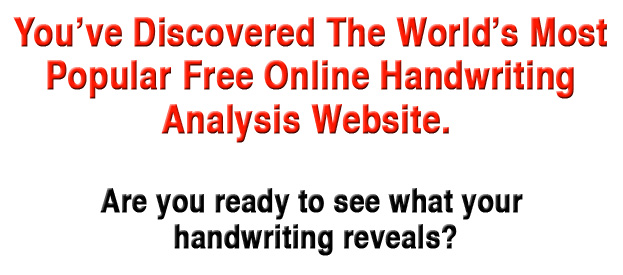 You can use this on-line software to quickly analyze your own or a friend's handwriting. Based on your input, the computer will generate an accurate and in-depth written report about the personality of the writer. We use our eyes and our brains to generate an amazingly insightful 5 page written personality profile. And, it's free.
Get your free 4-6 page personalized personality assessment based on your handwriting, right now.
(Still 100% Free)